Compare41
Compare and Synchronize Neo4j graphs with ease.
Compare41 is an application that compares two Neo4j graphs, presents the differences in both the model and data, and lets you select sub-graphs to synchronize.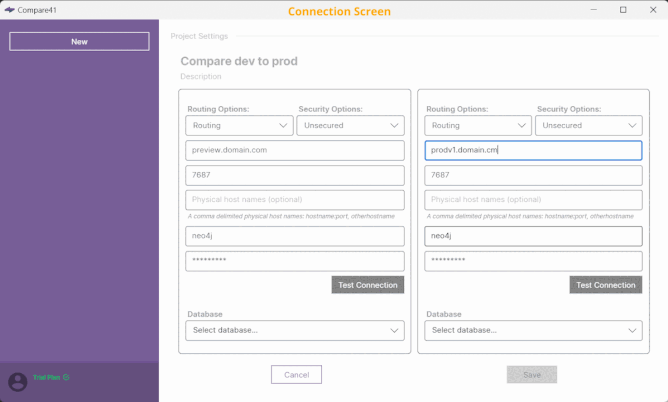 Blueprint41 Graph Modeller
Graph Schema Modeller
Visually model your graph database, enable the business to view, understand and give feedback about the model. Improve the quality of your model...
Blueprint41
An Object Graph Mapper for CSharp and Neo4j
Map your graph to objects, enjoy the benefits of type safety and intellisense, refactor your data/ database directly from C#...